Let's talk about data
The Cronos Circle is an initiative of De Cronos Group. Our goal is to inspire you on various topics that play an essential role in your line of business. During the first edition of The Cronos Circle, it's all about data!  
Below you can find more information and the registration form to attend this day. We hope to welcome you on October 25th! 
Liesbeth Bernaerts
Lead Data & Technology @ IPG Mediabrands

Danny Devriendt
Managing Director @ IPG Mediabrands

Bryan De Smaele
Managing Partner @ Cymo

Sammy Deprez
Head of Technology @ Arinti

Henny Speelman
Visual Strategist & Data Storyteller @ EpicData

Sophie Angenot
Managing Partner @ QuaData

Why attend?
Our data event is the perfect opportunity to immerse yourself in the world of data. Wondering why it's worth attending? Here are four good reasons! 
Inspiring Keynotes
Immerse yourself in a series of inspiring keynotes delivered by data visionaries. Gain unique insights into the latest trends and advancements in the data landscape. These engaging talks will spark your imagination and provide valuable takeaways for your own data journey.
Meet your peers
Meet like-minded professionals and peers who share your passion for data. Networking opportunities abound, providing you with a chance to exchange ideas, share experiences, and broaden your perspective within the dynamic world of data.
Find your expert
Navigate through 30+ experts ready to guide you through your data challenges. Whether you're seeking advice on data integration, analytics strategies, or AI implementation, you'll have access to all kinds of professionals who can provide personalized insights tailored to your specific needs. 
Challenge your own roadmap
Elevate your data strategy by embracing new perspectives and innovative approaches. Our event encourages you to question your current roadmap, explore alternative paths, and discover transformative strategies that can reshape your data initiatives for enhanced efficiency and success.
Agenda
We've arranged a well-filled day! In the morning the keynotes will take place. After a refreshing lunch, you can visit the booths of our partners. We end the day with drinks and a networking opportunity. Below you can find the agenda for the entire day. 
There are certainties in life: electricity, streaming water, clean hotel sheets. Wifi everywhere. And Data. Do you have an NDA on your DNA? Are your biodata safe?
Data is the trusted CoolAid, business savior and the hip Swiss Army Knife. With ubiquitous data comes endless possibilities and great responsibility. Did you take yours?
Data Governance doesn't have the best reputation. It sounds like overhead and bureaucracy and many people wonder what it is about. These people are not totally wrong. Quite some Data Governance programs end up unsuccessful. That is why in 2016, 2 years after the start of QuaData, we decided to do things differently by introducing agile methods to Data Governance. What this means and how you can benefit from doing Data Governance in an agile way is the topic of this keynote.
Let us explore the transformative power of Artificial Intelligence (AI) through real-world use cases. Discover how AI can revolutionize your business operations, enhance decision-making processes, and drive sustainable growth. Get ready to harness the potential of AI to gain a competitive edge in today's dynamic business landscape. Don't miss this opportunity to chart the future of your organization with AI.
Overwhelmed by data and unsure how to craft it into a story that resonates with your audience? You're not alone. In today's information-saturated world, the real challenge is making data understandable and actionable. In many sectors, a significant portion of people struggle with interpreting data visualizations and effectively communicating their potential insights. This keynote aims to bridge that gap. Focusing on an approach to storytelling that melds creativity with emotion, this presentation ensures that you are enabled not to only see data, but to feel it. Immerse yourself in this inspirational session that will trigger 'aha moments,' helping you to shift mindsets and reveal new possibilities. Let this keynote be the start of not just understanding data better, but also igniting a passion for the amazing possibilities that come with effective data storytelling.
Enjoy a delicious lunch while you reflect on the keynotes you just attended.
Meet the data experts of Cronos at our Data Fair. These experts are happy to help you with your data challenges.
During the data fair we have some experts that will take the floor to talk about their expertise and experiences.
Discover how a Digital Twin of the Medi-Market warehouse allows them to improve the efficiency of warehouse operations. In a live demo Wouter will show you the interesting insights such a twin can bring, and how Medi-Market can perform accurate simulations before rolling out changes in the physical warehouse.
In this presentation we will explore the exciting world of generative artificial intelligence, including a deep dive into different AI models, practical applications in various industries, and the ethical and legal considerations surrounding this cutting-edge technology. We'll also discuss the potential future of generative AI and how it may shape the world we live in. Get ready to discover the limitless possibilities of this groundbreaking technology and how it is already changing the way we work and live.
What you'll learn:
· What generative artificial intelligence is and how it works (high-level)
· The different types of generative AI models and their practical applications
· The ethical and legal considerations surrounding generative AI
· The potential future of generative AI and its impact on various industries and society as a whole
· How generative AI is already being used in the world today
· Most importantly: some demos
Over the past decade, we have witnessed the widespread adoption of targeted marketing strategies. There has been a monumental shift in advertising budgets from traditional channels to digital performance channels, such as search and social media. However, the era of relying heavily on Google and Facebook for profiling and targeting is coming to a close.
The initiatives introduced by Apple, like the end of third-party cookies, and the increasingly stringent interpretation of privacy regulations, exemplified by GDPR, are making it challenging to manage performance marketing in an efficient way. Have all our investments in targeted advertising and personalized user experiences been in vain? Not at all. But it's time for us to take control and shift our focus towards activating our own customer data.
Explore the future of data-driven marketing in this informative session on the end of third-party cookies. Gain insights into the challenges and opportunities that lie ahead and discover strategies to adapt to this evolving environment.
Let it all sink in with a refreshing drink and a chat.
The speakers
These renowned speakers will be sharing their experiences and insights about data.
Liesbeth Bernaerts
Lead Data & Technology @ IPG Mediabrands
Liesbeth Bernaerts has more than 15 years progressive experience in media, data projects & data visualization with a strong background in ad tech. After working 6 years for a Vancouver-based startup, she settled in Brussels with her family and joined Mediabrands Belgium. Here she bridges gaps between clients and departments, orchestrating data and martech projects and elevating brands into the realm of first-party data activation. 
Beyond her professional life, Liesbeth has been seen to enjoy the world of gastronomy with a good glass of wine and great company. 
Danny Devriendt
Managing Director @ IPG Mediabrands
Danny Devriendt is the Managing Director of IPG/Dynamic in Brussels. He played a pivotal role in Bluetooth's global success, ranked 3rd most influential ad executive on Twitter by Business Insider and listed among the top 10 ad execs to follow by CEO Magazine. Danny also enjoys writing poetry and short stories, earning several literary awards in Belgium and the Netherlands and last but not least, his BBQ skills are legendary.
Bryan De Smaele
Managing Partner @ Cymo
Meet Bryan De Smaele, founder and Managing Partner at Cymo. Bryan is a seasoned Cloud and Solution Architect with a rich history of over 10 years in the industry. Specializing in cloud computing, technical software design, and event-sourced system architecture. Rooted in a solid foundation of software engineering principles.
I'm on a mission at Cymo to revolutionize the digital landscape, leveraging cutting-edge technology and innovative solutions. My passion lies in architecting scalable, high-performance systems that drive business success in the age of digital transformation.
Sammy Deprez
Head of Technology @ Arinti
Sammy Deprez is a co-founder of Arinti with +10 years of experience in the data industry. He holds the prestigious title of Microsoft AI MVP for four consecutive years. Sammy is a dedicated board member of the Global AI Community, an event organizer, and an international speaker. His work and advocacy continue to drive innovation and collaboration in the AI field, making him a recognized leader in the industry. 
Henny Speelman
Visual Strategist & Data Storyteller @ EpicData
Henny is not your average keynote speaker. With a decade of expertise in data visualization, he's on a mission to improve global understanding of data. Over the years, he noticed a recurring problem in various industries: people were creating data visualizations that were ineffective and often ignored. He saw that the wrong types of charts were being used, irrelevant data was presented, and there was a lack of meaningful storytelling.
Determined to address these issues, Henny educated himself in best practices for data visualization, focusing on why specific approaches are more effective than others. By doing so, he learned how to create impactful visual narratives that resonate with audiences. Driven by his passion for this field, Henny has taken his expertise public, sharing his vision for a world where data is properly visualized and compellingly presented.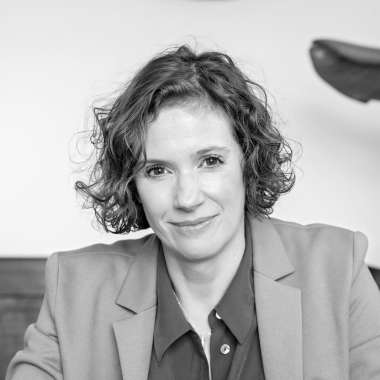 Sophie Angenot
Managing Partner @ QuaData
Sophie has more than 15 years of experience in Data Governance. She acquired that experience at companies like Dun&Bradstreet (now Altares) and Bisnode Belgium (now Black Tiger).  
She founded QuaData 2014 and as Managing Partner, Sophie is working with the QuaData consultants to help customers become champions In Data Quality, Master Data Management, and Data Compliance by coaching them in Agile Data Governance. 
Agile Data Governance brings together best of both worlds: Data Governance and the principles of lean and agile management. It makes Data Governance more value driven and makes it easier to manage the change that always comes with this kind of programs.
Wouter Martens
Co-founder @ Mr. Watts
Wouter is a co-founder of Mr. Watts and has over 15 years of experience in the software industry. After working about a decade at icapps, one of the most renowned digital agencies in Belgium, he decided to found his own company named 'Mr. Watts'. Here he innovates customers' business processes by applying innovative technologies like AI, Digital Twin concepts and AR / VR. 
Michiel Vandendriessche & Sam Hendrickx
Co-founders @ Raccoons
Michiel & Sam are the cofounders of Raccoons. Raccoons is an innovation powerhouse focusing on innovative technologies. Raccoons consist of over 60 experts in domains ranging from artificial intelligence to digital strategy. Michiel Vandendriessche and Sam Hendrickx founded Raccoons in 2016, with headquarters in Leuven (Belgium). At Raccoons, we chase our curiosities, build what's next and advance human potential. We lead and explore new ways of thinking about how modern technologies and services can be used to craft innovative experiences and products. 
Thomas Danniau
Business Unit Manager @ Stitchd
Thomas is Business Unit Manager of Stitchd Ghent. Over the last decade, he has been working with many organizations to overcome data challenges in digital. His experience with analytics, marketing data warehouses and customer data platforms make him one of the most data savvy experts around.
Data Fair Partners
These are the partners that will be attending our data event, all experts when it comes to data. They will be more than happy to help you with your data challenges. You can find more information on their websites via the links below. 
Get your seat now
Don't miss out on this inspiring day! Registration is free and possible till Friday October 13th.
Practical information
The first edition of The Cronos Circle will take place in Affligem, near Brussels. The event location De Montil will host us for this event.
How do I get there?
De Montil is centrally located in the country and easily accessible no matter where you are coming from. The easiest way to get to De Montil is by car, but it can also be reached by public transport. You can find more information here.  
The address for your GPS:  
De Montil nv
Moortelstraat 8
B-1790 Affligem (Essene)
Parking
De Montil provides spacious, free parking. 
Food & drinks
Drinks will be served throughout the duration of the event. A varied lunch will be provided at noon. If you have certain allergies or intolerances, please contact salesbelgium@cronos.be
Cancellation
You registered for a ticket, but unfortunately you can't be present after all? Please send an email to salesbelgium@cronos.be to cancel your ticket.